At lunch yesterday in San Francisco, eight folks in the social change sector gathered at Samovar Tea Lounge to compare notes, discuss partnerships and answer a question posed by convener Christine Egger of SocialActions.com:
What is the problem you see in your sector, and how would you solve it?
The conversation quickly turned to silos and the need not to break them down but, as Kristy Graves said, to build bridges between them.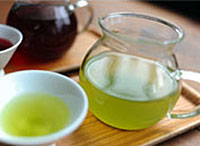 The nonprofit sector. The social change and social innovation sectors. The social enterprise sector. The Gov 2.0 sector. The citizen journalism sector. The education sector. The micro-finance sector.
There are amazing parallel needs on display and immensely talented people working in all of these areas. Sometimes our efforts overlap. Sometimes we share resources. But too often we talk past each other, focus on our own events and pass up opportunities for collaboration.
The lunch came with no agenda and we left with no game plan but with a deeper understanding of some of the efforts taking place only a phone call, email or direct-message away.
One idea was to form a sort of cross-sector group or mailing list to help these sectors cross-pollinate. (I like that idea, but we'd need more participants for that to work.) Continue reading →