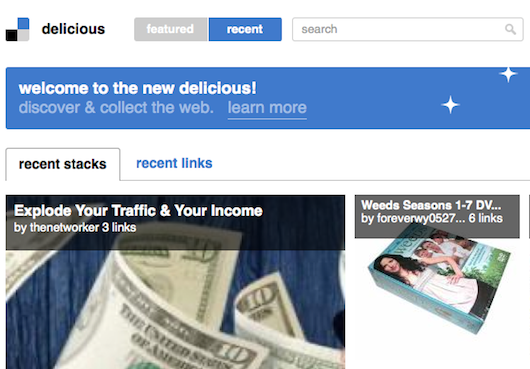 What you need to know about recent changes to two key social networks
Target audience: Nonprofits, NGOs, cause organizations, businesses, brands, Web publishers, bloggers, educators, social media managers, individuals.

The social media landscape continually evolves, and it's hard to keep up with all the changes. Platforms and apps I know and love suddenly have new capabilities, add-ons and new wrinkles. In this new feature, "New and Improved on the Social Web," I'll be highlighting some of the latest changes to social media platforms, apps and tools, and commenting on their implications. Let's start by tackling the recent changes to Delicious (social bookmarking) and Facebook.
Delicious stacks
Delicious, the social bookmarking site — acquired not long ago by the founders of YouTube — just rolled out a completely new Web interface as well as a new product, Delicious stacks. The new interface is fun and updated and brings the brand experience in line with today's Web experience and expectations. While Delicious has always enabled users to bookmark, tag and publicly share bookmarked URLs and tags, users were not able to compile sharable topic areas. The new feature, Stacks, is Delicious' version of publicly curated content streams. Any Delicious user may create a topic (called a stack) and add links from around the web to create a stack of the topic. Delicious users can follow stacks, share stacks with others and save individual links within others' stacks.
With the stacks rollout, Delicious is clearly trying to be a player in the content curation trend. If this succeeds, stacks could easily compete with other curation tools such as Google Reader, scoop.it and Pearltrees.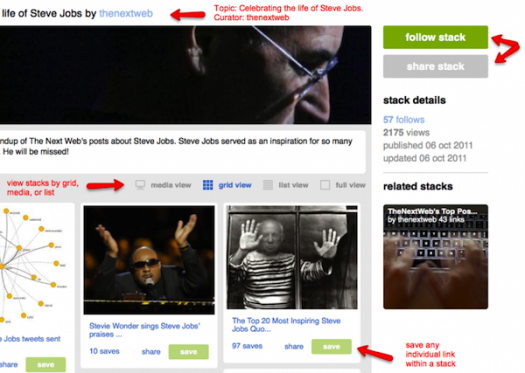 Open commenting allowed on Facebook pages
Facebook announced a lot of upcoming changes at their F8 developer conference in September. Some of those changes are rolling out now, with implications for your organization's page.
One of the more significant changes to your page is that any Facebook user can comment on your posts and on your wall, without Liking the page first. Just as you had previously managed your settings to allow fans to write or post content to your Facebook wall, the new permission allows "users" to do so. One note: this is a change that you can opt out of – if you allowed fans to post, the new settings automatically allow any Facebook user to post. Continue reading →