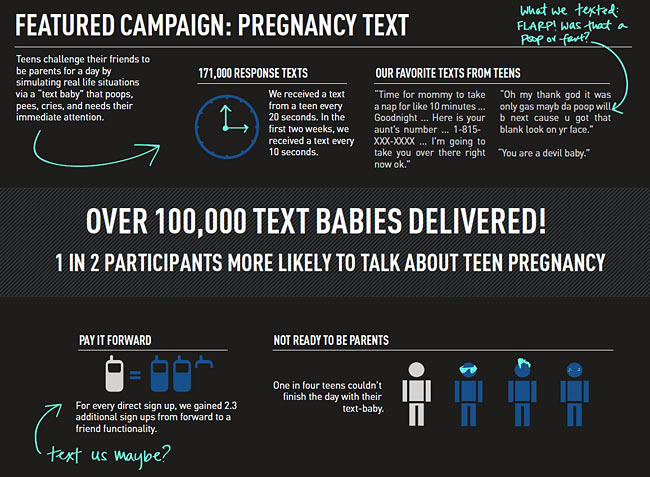 Sometimes impact can be achieved without money, an adult or a car
This post was written by Beth Kanter, co-author of the new book Measuring the Networked Nonprofit: Using Data to Change the World. She and co-author KD Paine appear at TechSoup headquarters, 525 Brannan St., Suite 300 in San Francisco on Wednesday from noon to 1:30 p.m. Register to attend the free talk.
Target audience: Nonprofits, cause organizations, foundations, NGOs, social enterprises, businesses, educators, Web publishers, general public.
Guest post by Beth Kanter
beth's blog
The New York-based nonprofit DoSomething.org has a big social change goal: To harness the energy of young people 25 and under and unleash it through national campaigns on causes teens care about. The call to action is always something that has a real impact and does not require money, an adult, or a car. Their measurable goal is to get 5 million active teen members engaged in social change campaigns by 2015. They use social media, mobile, and data to reach that goal.
A recent example is their "Pregnancy Text" campaign featured on their quarterly dashboard. This clever sex education campaign is an updated version of the teen pregnancy education program where young people carried eggs around and pretended they were babies. It was a text campaign where teens opted-in to receive texts on their mobile phones from the "baby." Once they joined (and they could share it with their friends), they received regular annoying text messages at all hours from the "baby"  that poops, cries, and needs their immediate attention. Continue reading →