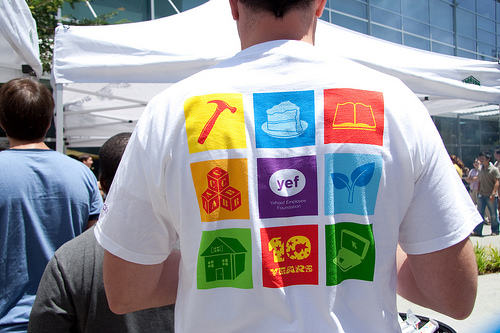 Image by Yodel Anecdotal on Flickr

The world of charitable giving is undergoing its most radical transformation ever. As philanthropy has become democratized through the Internet and social media, Laura Arrillaga-Andreessen offers a timely, clear-eyed and inspiring assessment of the charitable landscape in her new book "Giving 2.0: Transform Your Giving and Our World" (Jossey-Bass).
Arrillaga-Andreessen brings an impressive set of credentials to the table: A philanthropist, educator and social innovator, she founded the SV2 Silicon Valley Social Venture Fund, directs the Arrillaga Foundation and is president of the Marc and Laura Andreessen Foundation. (You'll remember her husband, Mark, from his pioneering work as co-founder of Netscape.)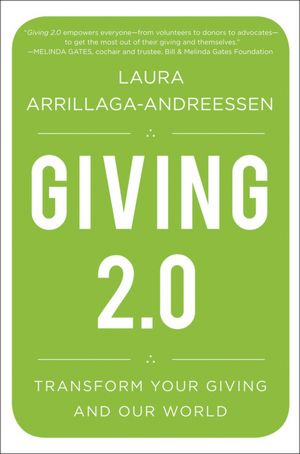 In "Giving 2.0" the author sets out a personal, accessible account of her involvement in philanthropy as she challenges traditional assumptions about who can be – and should be – a philanthropist. In several chapters, she chronicles her own personal odyssey in the philanthropic world ("instead of establishing an organization designed to make money, I wanted to create one to give it away") and offers accounts of people charting their own course in this new realm.
Technology, she writes, has brought charitable giving to an astonishing new place: "Through technology you can raise your hand for a cause, and get other people to raise their hands with you. You can create a spark of social consciousness and watch it catch fire across national, or even global, communities."
I was particularly glad to see her single out the work of Jolkona, a nonprofit that is at the forefront of this wave of one-to-one philanthropy. (See my interview with Jolkona founder Adnan Mahmud.) She also gives a shoutout to Catchafire, a startup that matches professionally skilled volunteers with nonprofits and social enterprises. (See my interview with Catchafire's Jane Slusser.) Continue reading →