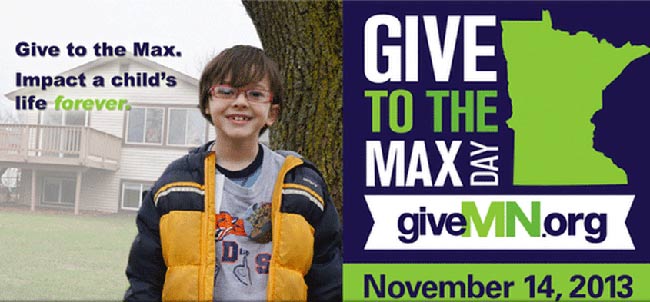 Target audience: Nonprofits, cause organizations, foundations, NGOs, social enterprises, fund-raising professionals.

JDLasica and I had the honor of working with Twin Cities Habitat for Humanity to plan and prepare for Give To The Max Day in Minnesota last Thursday.
Giving days are becoming a popular way for local nonprofits to share resources, expertise and experience to achieve more together than they would individually. And Twin Cities Habitat for Humanity achieved amazing results!
A few highlights:
Total donations via GiveMN: $215,973 (compared to $55,000 in 2012)
Total donors via GiveMN: 694 (compared to 350 in 2012)
Matching gifts: $110,000 (compared to $15,000 in 2012)
Can you believe it? A 4x increase in donations and a 7x increase in matching donations! Continue reading →