Target audience: Nonprofits, foundations, NGOs, cause organizations, businesses, brands, social media managers, Web publishers, bloggers, individuals.

Lately, I've been using Google Plus as a way to find, collect and create content.
Here are some examples of what I've been doing — I'd love to hear your thoughts on these uses for Google Plus.
Search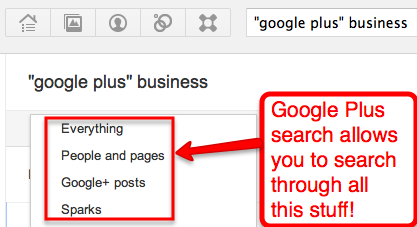 The search features in Google Plus are extremely robust. You can search public posts, posts shared with you, personal profiles (the parts that are public or shared with you), Pages and Sparks.
You can even use Google's Search Operators when searching Google Plus. This allows you to fine-tune the results and save time.
When you do a search on Google Plus, you can also save the search in your left sidebar, under "What's Hot."
Discover
A common way to use Circles is to categorize people you follow based on their area of expertise. I have a circle that includes nonprofit techies, where I've discovered useful articles, ideas and discussions.
What makes using Circles different from using search is that Circles allows for off-topic discoveries that could never happen with "pre-meditated" searches. Continue reading →