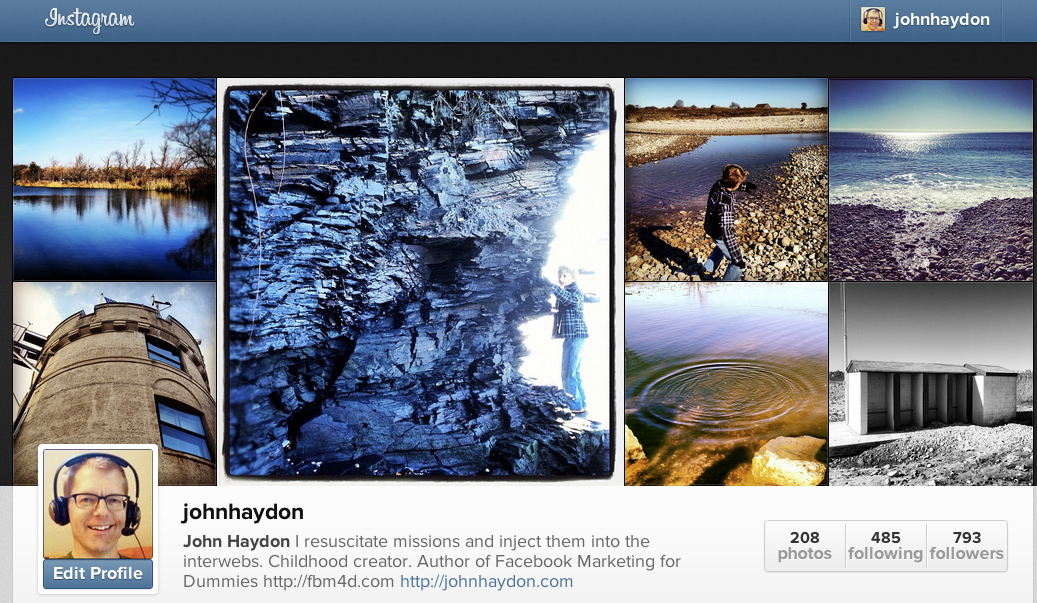 Interact with Instagram directly from the Web
Target audience: Nonprofits, cause organizations, foundations, NGOs, social enterprises, businesses, educators, journalists, general public.

Did you know that Instagram profiles on the Web are now live? Until now, all interactions on Instagram (purchased by Facebook earlier this year) took place entirely on smartphones. Here's my profile pageif you'd like to see what they look like.
Sweet and simple, right? I like that profiles are only for the purpose of viewing, commenting on, and liking photos. But snapping, creating and sharing photos is still mobile-only as if to preserve the simplicity and pureness of the experience. Continue reading →