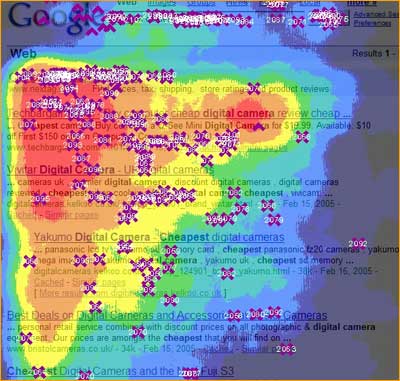 A heat map can show where visitors are clicking on your landing page.

I've been doing a lot of work/research about improving landing pages on nonprofit websites.
What's a landing page and why should you care?
A landing page is a page on your website where you want visitors to complete a specific transaction, such as donating money or joining an email list.
Obviously these are some of the most important pages on your website. In Seth Godin's words, "Landing pages are the new direct marketing, and everyone with a website is a direct marketer."
As you can imagine, this is always harder than it sounds. Bad design, uninspiring text, and slow load times are just a few challenges. Below are tips that can help you improve the results on your landing pages:
Before you create your landing pages
Know your audience. Understand that their motivations are often different from yours.
What's your goal? Pick one, and only one.
Who's your audience? It's tempting to think that your landing page needs to engage all of your audiences. But if you try and create a message that speaks to everyone, all you'll end up doing is inspiring no one.
What's your story? Pick one.
Designing and writing landing pages
Maintain the same branding on all landing pages. On your Facebook custom tab and avatar, in your email newsletter template, and in your direct mail pieces.
Use white space to direct the eye. White space at the margins will tend to direct your visitor to the center of the page.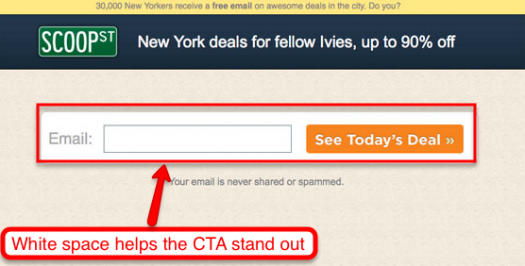 Use a paragraph break every two sentences. No one reads the text on landing pages, they scan it. Then, if they're interested, they'll read more closely.
Use bullet points and numbered items. Bullet points are extremely humble little creatures. But they subconsciously convey two powerful messages: "You will be getting several things here" and "These things are very specific."
Use big fonts. A study conducted by Stamford University confirmed that font size influences trust. 16 is the new 14.
Use big buttons. Amnesty International found that bigger donation buttons help convert more donors. Continue reading