Twitter co-founder Evan Williams live-tweets on stage at the TED conference.
Learn how Twitter can help you make the most of your next conference
This is part of our series on how nonprofits can get the most out of Twitter and the first in a series of guest posts from content partner Movements.org.
Guest post by Susannah Vila
Movements.org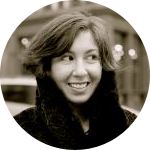 Whether you are hosting an event such as a fund-raiser or a conference, or you are signed up to attend one, Twitter can help you to expand the event's reach, grow your organization's audience and connect with potential collaborators or partners.
One effective technique is to take advantage of Twitter's viral power during an event or conference — your own or someone else's. Here's a 12-step guide on how to live-tweet an event.
1Choose a hashtag or find the hashtag that the organizers have picked. It should be short so that plenty of characters are left for the content of your tweets. People generally put the hashtag at the end of every tweet about the event. This way, anyone following that stream will see your posts and identify you or your organization as part of that event.
Tip: You don't need to be at an event to join in on the hashtag stream. Many people follow along from a livestream and use the hashtag to share their thoughts, or point out memorable insights, to those who are both attending the event or watching remotely.
Tip: Which tool will you be using to engage with the Twitter conversation during your event? TweetDeck on your laptop? Twitter.com? Use TagDef to find out what a hashtag means.
2Pay attention. It may seem obvious, but the whole point of tweeting from a conference or other event is to choose the statements made by speakers (or people asking questions) that are the most interesting to your followers. Not everything said at a conference is worth repeating, so don't bother with platitudes and instead just highlight those thoughts that come out of the live conversation that strike you as worth thinking more about or worth relaying to your audience.
3Know your audience. When at an event, it's never a bad idea to remind yourself of who your audience is and how this event fits with their interests. If they are following you because you or your organization focuses on one issue in particular, then they will probably be expecting your tweets to relate to that topic. When choosing which ideas and comments to bring into the Twitter conversation, check with yourself to ensure that your tweets will be relevant to your followers.
4Use attribution: A big part of tweeting from a conference or other event is about curating the most relevant and important points that speakers make and sharing them with your followers. If someone says something interesting, use a format like "[name] says [their statement]." Whenever you can, use the speaker's Twitter handle to attribute a statement to them — this allows an interested follower to immediately see their bio, picture and website. If you can't find the Twitter handle right away, just search Google for "their name" + "Twitter." Make it as easy as possible for your followers to identify who's speaking — you don't want to run the risk of people taking a statement or idea out of context or simply getting confused by your tweets and unfollowing you. Continue reading →