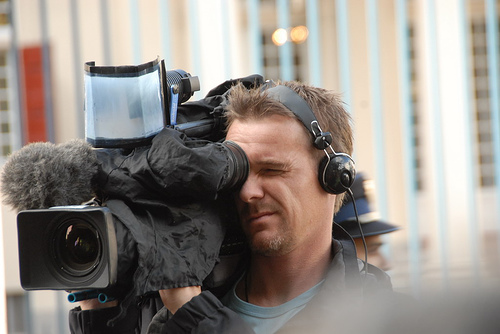 How to create & distribute media for a cause campaign
We're fans of UK-based Tactical Technology Collective's message in-a-box, so we're republishing their Designing your strategy tutorial on how to create your own media, distribute it and monitor its impact to further your campaign or project.
Target audience: Nonprofits, cause organizations and campaigns, political activists, NGOs, citizen journalists
Guest post by Tactical Technology Collective
Creating your own media, distributing it and monitoring its impact can be a long process, which may become confusing and overwhelming if it's not well-managed and carefully planned. Designing a media strategy will help; this is likely to be most successful when it is done as a group, with the people involved in your overall campaign or project.
The following sections break down the process of creating a media strategy document into simple steps. If you already have an overall campaign strategy document, some of these steps will be complete already; you can use your overall strategy document to feed into your strategy for making media.
State your goal
It's not enough to have a general idea — your goal should be specific and actionable
What does your campaign or project want to achieve? It's not enough to have a general idea — your goal should be specific and actionable so they can guide what you do. If you have already established your campaign goals, they should be used to influence the media you make. If you have not already stated your campaign/project goals, it's important to do this before making your media.
Your goal should be specific; for example: "We want men in this country to know that domestic violence is a crime." "We want to substantially reduce rates of domestic violence in this country." "We want police officers who do not enforce domestic violence laws to be charged with breaking the law." Be clear about each of your campaign/project goals because these will be used to inform the media you make.
Create your proposition statement (or theme)
The next step in creating a strategy for making media involves defining the issue: What is the problem and what do you think the solution is? You should be able to state this in just one or two clear and concise sentences. Getting this statement right is an ongoing process – you may need to make changes while developing your media strategy over time. People should understand, through the media you make, what the issue is and what it is you are proposing to do about it. Continue reading →