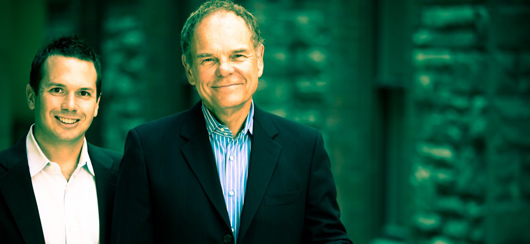 Excerpt from 'Macrowikinomics' on transformative social change

This Sunday, 10/10/10, is Macrowikinomics Discovery Day, the first global networked event that brings together innovation and community groups from across sectors to celebrate openness, collaboration and the web. Don't you love it?
Macrowikinomics: Rebooting Business and the World — which just hit bookstores last week — is the social innovation follow-up to the bestselling Wikinomics: How Mass Collaboration Changes Everything, by Don Tapscott and Anthony D. Williams. The folks at MacroWikinomics reached out to bring together global and local communities captured in the book, including Meetup.com, NetSquared, 350.org, Mozilla Drumbeat, Discovery Channel and other organizations centered on technology, media, environment, energy, business and finance. The book devotes 60 pages to nonprofit and government innovation, including chapters on "User-Generated Freedom" and "The Rise of the Citizen Regulator."
Celina Agaton from MacroWikinomics is providing toolkits and resources to support city celebrations. (Contact her.)
Here's an excerpt from Macrowikinomics (see reviews on Amazon), which has already drawn praise from Eric Schmidt, Michael Dell and J.P. Rangaswami, among others:
From Social Cause Marketing to Social Innovation
This new model of social innovation is not just a pipe dream. It's all happening today, just about everywhere around the world. Billy Bicket, for example, is the director of NetSquared, an online organization that seeks to match social entrepreneurs with social challenges through a series of funded contests. Bicket, who cut his teeth at Meetup (the online social networking platform made famous by Howard Dean's 2004 presidential nomination), is one among a growing cadre of social activists who believe that the traditional NGO model is broken.
"Today's NGOs aggregate their networks in Washington, D.C., and essentially operate direct marketing organizations," he says. "Local affiliates are told by HQ what to focus on, and how to fund-raise." When NGOs spend money on projects, the results are rarely measured and the outcomes are not always transparent.
Moreover, in a competitive market for donors, the issue-focus can drift toward marketable causes rather than the real problems that need solving. Continue reading →