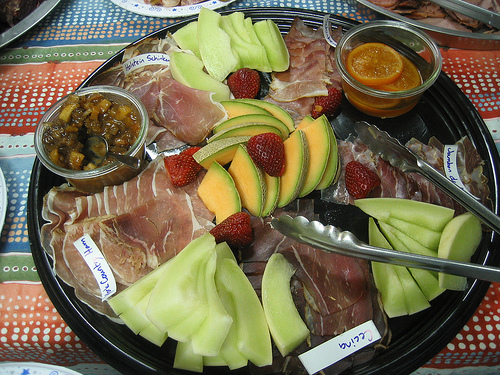 Tomorrow evening in San Francisco, NetTuesday will put on Slow Food for Fast Times: Using the web to help make healthy eating choices.
I'll be serving as moderator, and we have an all-star lineup of speakers:
• Humberto Kam, Senior Manager of Online Communications for the Monterey Bay Aquarium, where he is responsible for the aquarium's online initiatives. Prior to that, he worked for The Walt Disney Company creating games that bridged the online and theme park experiences.
• Letecia Landa, Programs Manager at La Cocina, where she provides technical assistance to program participants and connects them with service providers in the community. Leticia also works to keep La Cocina's volunteers hard at work and helps with other projects including special events and classes, corporate gifts, donor out­reach and the Ferry Plaza Farmer's Market.
• Matt Hatoun, co-founder of Wholeshare, a web based startup that connects consumers to local food through collective purchasing. Wholeshare helps consumers who live near each other group together and place bulk orders directly from farmers.
Cost: free
When: June 8, 6 to 8 pm
Where: TechSoup Global, 525 Brannan St, Ste. 300, San Francisco