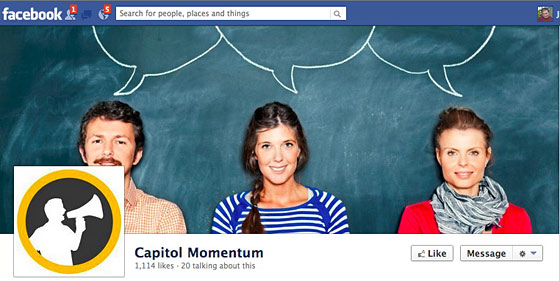 Advocate Interactive helps turn 'likes' into real-world action
Guest post by Stacy Rebeck
Social Media Strategist, Advocate Interactive

While nonprofit motives fuel advocacy campaigns, it's for-profit know-how that wins them — especially in the social media ecosystem. Harvesting social's ripe potential for advocacy and engagement is Advocate Interactive, a social enterprise that helps organizations leverage the power of social media to turn tweets and "likes" into an organized voice for collective action, winning elections, passing bills and pressing for grassroots socio-political change.
Launched two years ago, Advocate is still a relative new player to the nonprofit tech scene. As it turns out, Advocate can already chalk up some major wins. The organization counts Habitat for Humanity, American Lung Association, the University of Minnesota and Yale among the growing list of nonprofits using our flagship product, Capitol Momentum, a powerful Facebook application.
"Capmom," as the team dubs it, is a fully customizable app that's built into a nonprofit's Facebook page or website. Integrated with Facebook's API, its six core features help nonprofits and their supporters make online advocacy relevant, social and fun. Some highlights: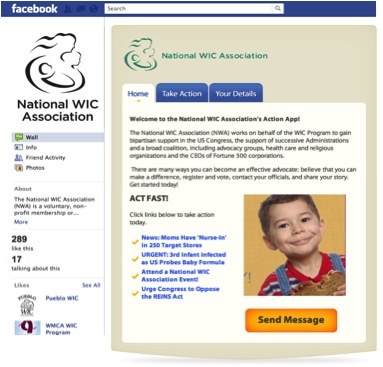 • Creation of custom action alerts. Organizations can customize calls to action for volunteers, donations, votes, advocacy letters to targeted officials, or more. Unlimited calls to action can be run throughout the year (the app's annual licensing), and unlimited calls to action can concurrently run.
•  Targeting officials. Supporters can contact officials at the state, federal and local level. They supply their zip code and the app identifies their reps. Very little personal info is required, so drop-off is extremely low. Supporters send a pre-drafted message, with the option for them to add their own details. Supporters can also contact other recipients, such as CEOs and newspaper editors.
•  Tools to make actions go viral. The Capmom app promotes easy, organic sharing with supporters' friends. Actions taken through the app show up in friends' newsfeeds, garnering valuable earned media impressions. From the app itself, supporters can share the action on their own page, retweet it or directly invite their friends. Other social channels such as LinkedIn can also be integrated for further cross-pollination. Continue reading →