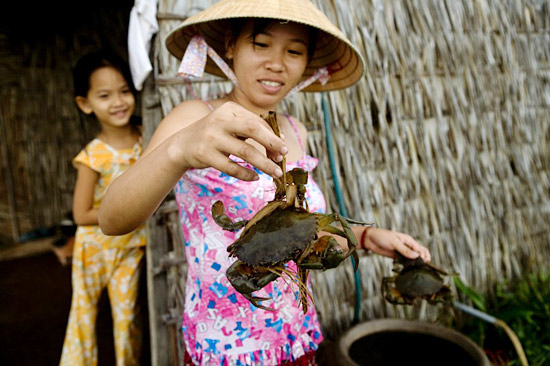 Oxfam America offers suggestions on how to honor a woman who has made a difference

You might have grown up with a working mother, or a mom who postponed or chose to forgo a career to instead focus on raising a family. But whichever choice your mother made, chances are you remember her going to any lengths to keep you safe, clothed and fed.
But some moms are facing hardships that make it nearly impossible. They're among the one in seven people who go to bed hungry every night. It's not because there isn't enough food to go around. It's because there are deep imbalances in access to resources like fertile lands and water. In fact, more than 40 percent of the world's population – 2.5 billion people – live in poverty, and many of them are women.
Women who work hard, but can't earn enough to feed their families. Women whose hearts break when they see their children go hungry. Women who need equal access to the resources that can help them overcome poverty.
Shocking and sad but true:
Sixty-six percent of the world's work falls on women's shoulders, yet they earn only 10% of the world's income.
If women were given the same level of access to resources that men have, they could increase yields on their farms by 20-30%.
Hunger and poverty are about power and inequality, and women and girls face the biggest inequalities of all.
Thursday is International Women's Day. How about showing women everywhere you appreciate their contributions to our world? Oxfam America is giving you a couple of really easy ways to do this:
1Send an International Women's Day eCard to a woman you know, to say thank you for all that she does. Better yet, send it to several women who've made the world a better place.
2Give the Oxfam America International Women's Day 2012 award (PDF) to a woman you think has made a difference to the world. She could be a teacher, your mom, a nonprofit leader, a woman entrepreneur, the neighbor who always checks up on you when you're ill — the possibilities are endless. Continue reading →