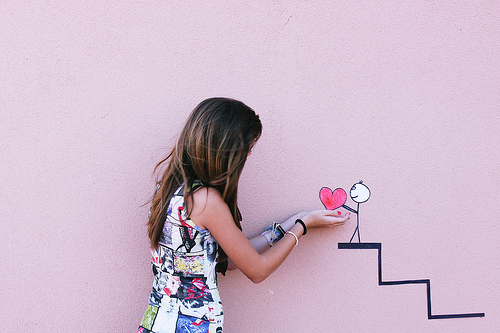 Image courtesy of escuchoelecodetuvoz on Flickr
How to measure your nonprofit's Return on Engagement

Last month I spoke at the Social Media for Nonprofits conference in New York on creating and measuring return on engagement (ROE). In fact, social media engagement should have been the untitled conference theme. Almost every speaker presented a case study or spoke about his or her use of social media for successful engagement, from how to use video to engage (charity: water's September Birthday campaign) to how to create multi-channel fundraising engagement (Big Duck).
And you know what? They're right. Without engagement, social media ultimately fails. However, you can design your social media activities to create online engagement. My conference presentation covered five core concepts about how to design real online engagement for the highest return on engagement:
Numbers do not equal return on engagement (see this post on the Case of the 4,000 Twitter Followers Who Don't Care).
You can design social media activities for real engagement.
How to leverage relationship ties organizationally to convert fans to superfans (and increase ROE).
Align SMART goals with social media design
Three approaches to measuring Return on Engagement: community commitment, fan trust and SMART goal achievement.
Trust and reciprocity are key to results
When researching data and gathering ideas for the presentation, what really struck me were two related ideas:
• A co-creation strategy resonates with your fans and encourages the highest levels of real engagement.
This study on the true value of social media clearly demonstrates that a user-generated content strategy and co-creation strategy moves more fans to influence a purchase and talk about brands than any other type of social media action. Continue reading →