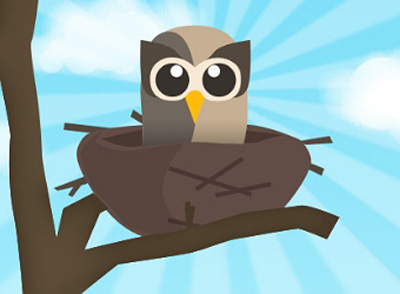 Hootsuite: Among the best of breed.
How to manage the torrent of social media conversations — and increase your productivity!
By Kim Bale
Socialbrite staff
One of the things we often hear from nonprofits and social enterprises is: How do I manage the torrent of social media conversations coming at me?
The answer used to be: Painstakingly and one conversation at a time. But a new crop of social media tools aims to tamp down the social media gusher by letting you update, monitor, manage and maintain several communication outlets at once. (While it's sometimes hard to know what counts as a social media dashboard, we're not including a wide range of customer relationship management (CRM) or social media monitoring tools here.)
When selecting a dashboard for personal or professional use, you should consider such items as cost, analytics and which social networks they support, among other things. Our list is meant to feature some of the breakout social media dashboards in the space and highlight their distinguishing features to make the selection process a bit easier.
Here are 10 of our favorite social media dashboard tools:

Threadsy: Unify your email, social networks
1Threadsy is an intuitive, easy-to-use dashboard that allows organizations to connect through multiple email accounts as well as Facebook and Twitter. Free to use, Threadsy is great for managing your nonprofit or business's brand from one clean dashboard across the big names in social media platforms. With no fees and no downloads, this service should make a splash in the space for both personal use and use by your organization.

Myweboo: Organize your information streams
2Haven't heard of Myweboo? That's OK. This upstart startup invites users to discover, browse and read popular streams and share them with friends and followers. You or your organization can choose from a wide variety of "applications" to connect to and stream to a dashboard from categories like news, social, fashion, photo and video. These streams can be viewed together of filtered from "My Dashboard" and then easily shared via Facebook, Twitter, LinkedIn, Flickr, Delicious and other networks. You're in complete control of which sites will make up your dashboard. Free to use, Myweboo is run by an appealing brother-and-sister pair of young tech stars.
Hootsuite: Integrate all your platforms
3Our personal favorite is Hootsuite because of the depth of its products and services. Nonprofits and cause organizations can update multiple social media platforms (Twitter, Facebook and more) from a computer or iPhone, Android or BlackBerry device. A team of users can track results of their interactions and create a dashboard that will work efficiently with their preferred social streams. Hootsuite offers two versions. One is free and aggregates up to five social network and two RSS feeds; it stores stat history for 30 days and is ad supported. For $5.99 a month, your organization can enjoy unlimited capabilities for a single user, with each additional user costing $10 per month. Continue reading →