App puts social actions in the palm of your hand
Guest post by Glenn Vander Laan
Co-founder, Crowdshout
Target audience: Nonprofits, cause organizations, foundations, NGOs, social enterprises, educators, activists, general public.

The idea for Crowdshout hit my business partners and me back in November 2011, a few months following the Arab Spring and during the Occupy Wall Street protests. We realized that despite all of the tools and technology out there to support advocacy, something was missing. The advent of social media and the smartphone was helping to change the world right in front of us, but it was clear to us that all of the puzzle pieces were yet to fall into place to fully enable and empower groups of people.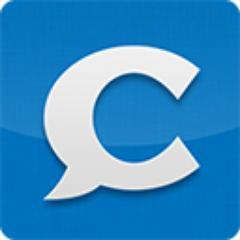 Social media is providing real-time visibility to the social, political and consumer issues that affect us as individuals and as a society. The rapid dissemination of information has changed the game for governments and corporations in both positive and negative ways.
While social media has been embraced as a large part of an overall communication strategy, it can also be used as a powerful weapon by people in reaction to unpopular plans and policies. Institutions must now consider how to react to public opinion — from a Change.org petition, Facebook campaign or a viral video on YouTube.  In addition to this, the portability and capability provided by smartphones to access social media have allowed groups of individuals to communicate and organize very quickly and effectively in support of causes. Continue reading →