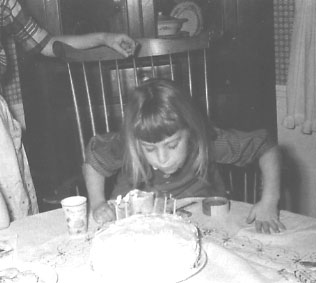 Our colleague Beth Kanter, author of Beth's Blog, turns 53 years young today. The past year has been a momentous one for Beth, who pulled up roots and moved with her family from Boston to the Bay Area, rented a house, co-authored a book, became a visiting scholar at the Packard Foundation — I don't know, probably won a Nobel Prize when I wasn't looking.
Beth is Exhibit A for those who believe that individuals can make a real difference. As perhaps the best-known name in nonprofit technology, Beth has been pioneering the use of social media for social good long before many people even knew what social media was.
Today, Stacey Monk, Amy Sample Ward, Christine Egger and several others have organized an online surprise birthday party for Beth — a fun and spot-on idea. Writes Amy:
In her birthday wish post, Beth announces that she's trying to send 53 Cambodian children to school by raising $530.  Last week, Stacy Monk and I were chatting and thought that our community could help smash that goal by raising much more funds as well as awareness for the work the Sharing Foundation does in Cambodia.
I've already contributed to the cause (as I have the past two years). Not only has the effort blown past $530, at this hour it's up to $2,019, which means 201 Cambodian children will benefit. (Beth's two children, Harry and Sara, were adopted from Cambodia and are now happily ensconced in Silicon Valley.)
Please contribute at Beth's Birthday Wish Page on Causes. (If you'd like to join the birthday brigade, sign up on this Google doc.) Continue reading →