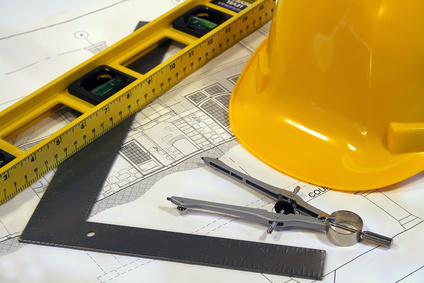 Metrics need to be tied to your organization's business goals
Target audience: Nonprofits, cause organizations, NGOs, foundations, businesses, Web publishers, educators, individuals. This is part of Socialbrite's series Guide to social media metrics. In this series:
• Getting started with social media metrics
• Guide to social media metrics (main page)
See accompanying article published on Socialmedia.biz today: 10 ways to measure social media for business.

Your organization or business knows that it's important to measure the progress you're making with your social media program or campaign, as we discussed in Getting started with social media metrics. But what do you measure, why and how?
There's no single, simple answer, but today we'll offer a framework to guide you through the thicket of differing approaches you should consider before implementing a metrics program. (If you have other approaches that have worked for you, please add them to the comments!)
Creating goals to advance your mission
First off, don't obsess about metrics. In fact, forget about the data altogether. What you're really trying to do is advance your organization's mission. Metrics are just a tool to help you do that.
Before assigning someone on your staff to take ownership of metrics, ask yourself: What are the key items we need to track to determine if we're moving the needle? Have I clearly formulated a set of goals to advance my organization's strategic or business objectives? Once you have a set of goals in place, then, and only then, should you begin considering which tools to use for your measurements. (We'll cover tools tomorrow.)
Start by listing a series of specific, concrete, short-term, measurable, achievable goals that advance your long-term mission. Most of these goals should be short-term and modest in scope. Your organization may want to:
Grow traffic to your website or blog
Grow your newsletter list
Motivate people to donate
Move people to take a specific action, like signing a petition
Turn supporters into volunteers
Increase sale of a product or service
Build visibility and authority for your brand or cause
Solicit micro-loans
Boost your following on Twitter or Facebook
Spur people to register to attend an event
Reduce operational costs by crowdsourcing tasks
Test the efficacy of one donation button vs. another
Enhance your site's search engine rankings
Increase the number of blog comments people post
Reduce your site's bounce rate (and increase stickiness)
All of these goals can — and should — be measured. And you'll notice that while social media will be used to pursue and measure your progress in achieving many of these goals, others don't involve social media at all. That's OK. Social media should fold into your overall metrics program, not the other way around.
KPIs: How you'll measure progress
Now that you have a list of goals, you'll want to map them to Key Performance Indicators, or KPIs. A KPI is simply a metric that you track to assess whether you are accomplishing your business goals. There are literally hundreds of KPIs that you could be tracking in a spreadsheet, but your team will want to identify only a handful that matter most — the ones that will specifically help you achieve your goals.
For instance, if you want to grow your list of supporters, you'll be able to measure the number of newsletter or RSS subscribers. If you want more interactivity on your blog, you can measure the average number of comments that people post.
Following is a partial list of KPIs/social interaction metrics put together by my friends at Econsultancy in London:
Key Performance Indicators
Blog comments
Downloads
Email subscriptions
Likes or Fans
Favorites (add an item to favorites)
Followers (follow something / someone)
Forward to a friend
Groups (create / join / total number of groups / group activity)
Install widget (on a blog page, Facebook, etc.)
Personalization (pages, display, theme)
Ratings
Registered users (new / total / active / dormant / churn)
Reviews
Time spent on key pages
Uploads (add an item, e.g. articles, links, images, videos)
There are dozens more, but you get the idea. Some of these social interactions may map to multiple goals. Last year the the Interactive Advertising Bureau released a document detailing social media metrics and definitions.
In addition, David Berkowitz offers 100 ways to measure social media and Sazbean offers 18 Things Online Measurement Can Tell You. Continue reading →