How to measure the impact of your online and social media programs
Target audience: Nonprofits, cause organizations, NGOs, foundations, businesses, Web publishers, educators, individuals. In this series:
• How to measure your nonprofit's social media success
• 14 free tools to measure your social influence
• Guide to social media metrics (main page)

Mention metrics or analytics to folks in the social change sector, and more often than not you'll be met with a frozen stare, or perhaps a comment about website traffic. "Numbers guys" aren't usually the people leading the charge on behalf of social causes. But the funders and foundations holding the purse strings at many nonprofits are increasingly asking for hard evidence: Are you moving the needle? Prove it!
Sooner or later, every decision-maker connected with a nonprofit or cause campaign will learn to heed the mantra of smart businesses: If it's worth doing, it's worth measuring. "If you can't measure it," adds management adviser Peter Drucker, "you can't manage it."
How do you get started with metrics and analytics? Can social media be measured? Think of metrics not as numbers on a spreadsheet but as one key component of your organization's story. You might set up your online program this way:
Monitor the community's conversation about your organization or cause.
Set short-term and mid-term goals that map to your strategic mission.
Create and track metrics to assess your progress.
Incorporate learnings from your monitoring and metrics into your operation.
Different flavors of metrics
There's a lot of confusion about what metrics means in the online arena, so let's begin by outlining the different varieties of online metrics so we're clear on our terms.
During last year's Traveling Geeks trip to London, I asked Jim Sterne, chair­man of the Web Ana­lyt­ics Asso­ci­a­tion and chair of the eMetrics Marketing Optimization Summit, to explain the different flavors of metrics. In the short video above, he broke it down into these main buckets:
1Website ratings: How is your website faring overall? How does it compare with the most popular sites in your sector? To measure how you're doing, look to free services like Compete and Alexa (or, less likely for nonprofits, paid services such as comScore, Nielsen//NetRatings or Hitwise). To improve how you're doing in the search results — and the resulting increase in traffic — use SEO (see articles on this topic below).
2Advertising: If your site runs ads, the online advertising industry needs to know how many ads are being served and whether they're being clicked on. Doubleclick is the giant of the field; the Atlas Network, 24/7 Real Media and Right Media are other players. Unless you're focused on monetizing your site, don't worry too much about this for now.
3Web analytics: You're likely familiar with the idea of Web analytics, the process of analyzing the behavior of visitors to a website. Often you can tease out behavior about users' behavior: Are they arriving on the landing pages you want? Do they bounce off — arrive and go no further? How many are being converted into newsletter subscribers? What's their demographic and behavioral makeup, and how satisfied are they with their experience? Again, a host of companies ply these waters — including StatCounter, Omniture, WebTrends and CoreMetrics — but most nonprofits and small businesses can get by nicely by examining reports from Google Analytics (which you've surely installed on your site or blog by now, yes?) and then taking corrective action.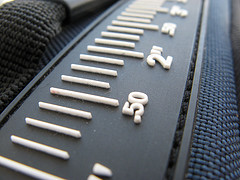 Up until recently, that was the extent of online metrics. But the explosion in social media and social networking sites requires a fourth bucket, which Sterne alluded to:
4Social media metrics: Increasingly critical to your organization's success, social media metrics refers to the kinds of measurements that can take place on the social Web. Beyond traditional metrics like traffic and return visits to your website, social media metrics (also called social influence metrics or social marketing metrics) takes into account this simple fact: Most people are talking about your brands in all sorts of venues — social networks, blogs, forums, YouTube — well beyond your organization's site. How often are they discussing your organization, brand or campaign? Are they saying positive or negative things? What's the level of customer or user satisfaction over time? Continue reading →