Target audience: Nonprofits, cause organizations, foundations, NGOs, social enterprises, brands.

Blackbaud recently published a guide called How to Identify and Empower Those Who Can Engage an Entire Community that includes information about four distinct nonprofit social media personas.
To help you better understand these personas, they also published a handy infographic, which I sliced and diced below. Here are the four basic groups of people you need to engage with in social media:
Key influencers
1Key influencers are widely read, and their updates are shared by more people than posts generated by any other group. These folks comprise about 1 percent of your online community. Along with Engagers,  they create about 80 percent of the online content in your community.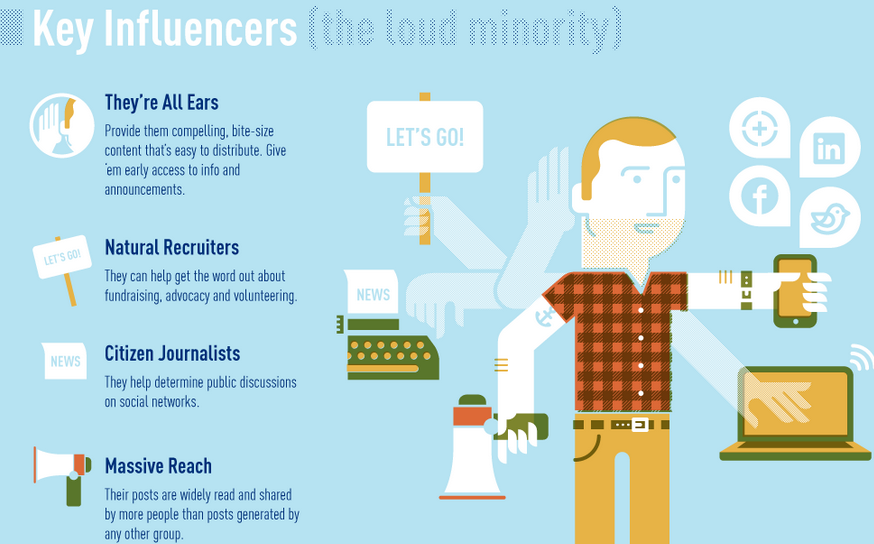 Engagers
2Engagers have well-established social networks and are strong influencers of people they know personally. These folks make up about 5 percent of your online community.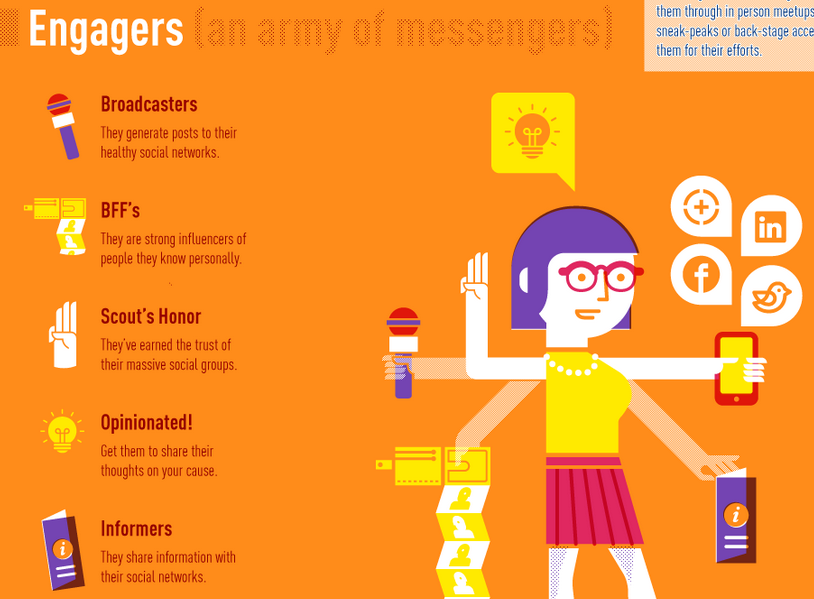 Multichannel consumers
3Multichannel consumers enjoy keeping up with social media content and they occasionally participate. They influence to some extent, but their sphere of influence is not a dominant part of their persona. These folks make up perhaps 45 percent of your online community. Continue reading →