Guest post by Jed Alpert
Founder, Mobile Commons
In this guide, we'll introduce you to the world of mobile activism and show you how you can take your organization mobile. (You can also download and print out the guide as a 16-page Word doc from Archive.org.)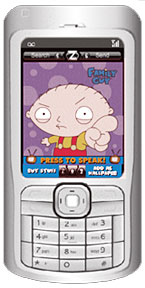 Mobile is a complex ecosystem, and it includes:
• Telecom carriers: All mobile traffic is routed through telecom providers like Verizon, T-Mobile, and AT&T.
• Handset manufacturers: A wide variety of companies manufacture mobile devices, from Apple's iPhone to boutique brands you haven't heard of yet.
• The Internet: A small number of mobile  hones (about 5%) have web capability – users can check email and surf the web, though the experience can be uneven at times.
• Application providers: Mobile application providers allow you to create and manage your mobile programs, often from a web-based application.
We'll mention a few pertinent facts about each of these areas, but we'll focus mostly on application providers; good providers will serve as a one-stop shop, so you won't have to deal with any complexity.
First, though, a short introduction to the various forms mobile programs can take.