Welcome to the 31 Day Challenge To Optimize Your Blog With Social Media. Today we'll talk about how to optimize your blog with mission-critical social media plug-ins.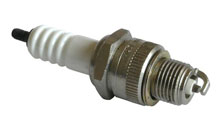 The WordPress community consists of thousands of software developers who create free software for your blog, called plug-ins. There are hundreds of social media plug-ins, designed to display your Twitter friends, pull in your Delicious tags or even import comments on a Facebook Note back into the blog post.
Don't go crazy with plug-ins
A word of caution with plug-ins. If you're like me, you want to add the latest shiny plug-in to your blog. And before you know it, your blog looks like downtown Tokyo.
Two problems with adding too many plug-ins:
You could drive away visitors who get blinded by an abundance of shiny objects.
Too many plug-ins can cause performance issues on your site.
The good news about plug-ins is that you can try them out for free, and deactivate them if you run into any problems. The important thing is to focus on your blog strategy and not the latest cool gadget.
Mission-critical social media plug-ins for your blog
I used the term "mission critical" to point out several plug-ins that are important and why you should consider using them.
1TweetMeme – Guy Kawasaki loves this plug-in because it lets people easily "spread the word about your websites and blogs." This plug-in also allows you to collect stats on how people are tweeting about your blog posts. Why mission critical? Because how people tweet about your content informs your content strategy.

2AddThis – This lets folks bookmark your post on pretty much any social media site. This plug-in is critical to help you see how people share your content (which sites they're sharing on and which posts are shared the most). Social Bookmarks, Sociable (100+ different social bookmarking sites), ShareThis, SexyBookmarks are also great bookmarking plug-ins, but don't have the reporting that AddThis does. Why mission critical? Because you need to be active on the sites where your content is being shared. Continue reading →