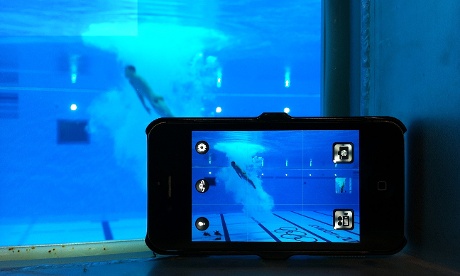 Photographer Dan Chung's Olympic smartphone photoblog setup.
Take some tips from a pro photographer at the London Olympics
Target audience: Photographers, nonprofits, cause organizations, foundations, NGOs, social enterprises, businesses, educators, journalists, citizen journalists, Web publishers.

The 2012 London Olympic games were a chance for photojournalists from around the world to produce breathtaking images. One photojournalist took the challenge of using only a smartphone to capture his images. 
Dan Chung, staff photographer for one of Britain's major newspapers, The Guardian,  documented the Olympic events armed only with an iPhone 4S. This allowed Chung to post photos live to his photoblog, so fans could stay up to date by the minute. Continue reading →