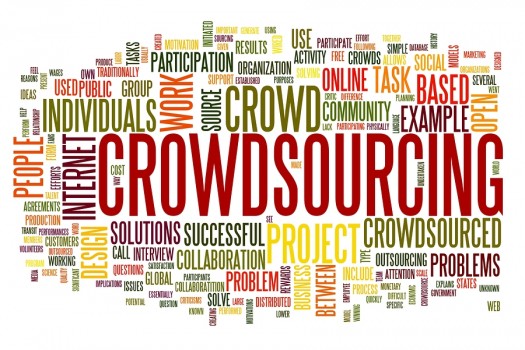 Best practices to help you leverage the power of the crowd
Guest post by Soha El Borno
Idealware 
Target audience: Nonprofits, cause organizations, foundations, NGOs, social enterprises, businesses, general public.

Crowdsourcing can help you harness the crowd to increase awareness, cultivate new volunteers, gather information and even get work done — all for a minimal investment. How can you put it to work for your nonprofit or organization?
Since the earliest days of the Internet, people have used it to solicit and organize groups of people to participate in projects in small ways. Called crowdsourcing, this process can be done in a number of ways and used for a variety of goals.
In an early example of the practice, nonprofits would post questions to a Usenet discussion board to seek answers from the community — for instance, asking how to write a particular policy, or for recommendations about recognizing and rewarding volunteers. That "open call" approach is what distinguishes crowdsourcing from outsourcing, in which you'd send a task to a specific person or organization for help.
Crowdsourcing can be done at an organizational or individual level, and nonprofits have used it for everything from marketing and fundraising to volunteerism and activism. It's a great way to enlist help from a wider community knowledge base, and to engage people in your work.
In the last few years, the rise of social media and new technologies made it easier to reach and engage a broader audience. But how can your organization harness the power of the crowd to help achieve your mission? We asked nonprofit experts and professionals for crowdsourcing best practices and techniques that have worked for them.