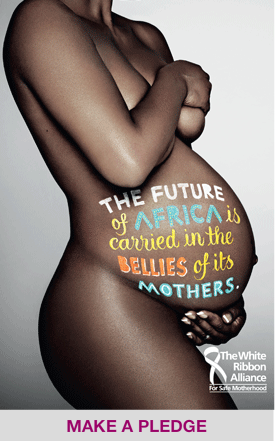 I'm really excited to announce the launch of Help A Woman Out. It's a new web project from me and The Causemopolitan Labs and something that has really taken off in the two weeks since it launched.
Help A Woman Out is your guide to finding organizations, events and nonprofits that support women and girls. Attend. Donate. Learn. Join. Jobs. Curated by your biggest cheerleader, me!
I released this site within three days of coming up with the idea. I found a domain name. Found a Tumblr theme I liked and customized it. Started seeding content and then pushed publish to the world. Sometimes we need to create just to create. The power to press publish is powerful and freeing. I am of the school that (in regard to personal projects) you can fix just about anything after it launches. Start small, start anywhere, see what happens … and then iterate to match the feedback. It's the entrepreneurial spirit in me that wanted to put this site out there to share, and then get feedback and figure out what needs to change or be upgraded.
I learned a lot about customizing Tumblr themes for this site and also how to put the Facebook "Like" and Twitter buttons into the HTML. I'm working on learning more of the development parts of websites this year and this was a great introduction toward that goal. Continue reading →