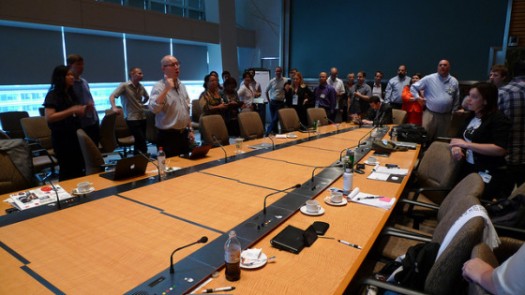 CrisisCongress photo courtesy of Taylor Davidson on Flickr.

Back in January, when the earthquake hit Haiti, I felt like I do in all catastrophic disasters. Sick to my stomach over the human suffering.
As I've grown into my activist and humanitarian roles, technology has helped me find a place where I feel like I belong in the response through technology and by using our voices. Our voices online have the ability to multiply and make a bigger impact. Using your voice on the Internet (and this could be Facebook or your own blog) is a way of standing up for what you believe, asking questions and seeking answers.
That's what happened to me in January. The earthquake took place and I turned to the Internet to see what the response would be. I had heard of Transparency Camps happening las