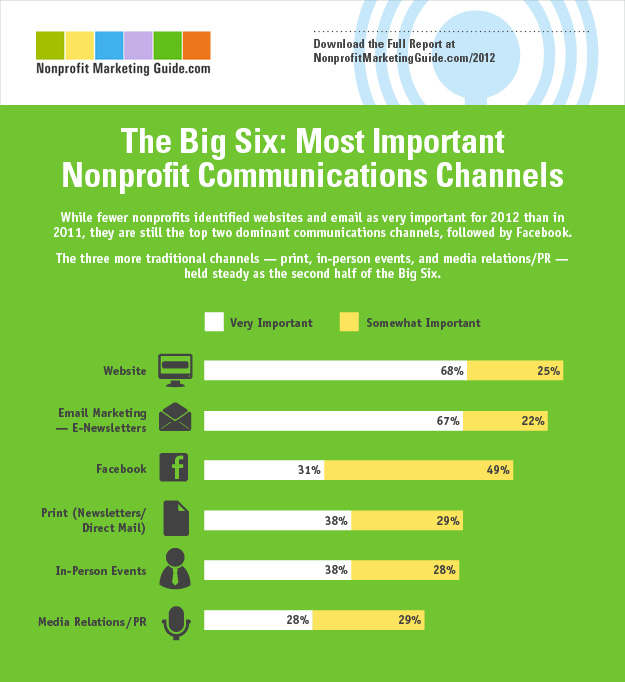 Website, email newsletter and Facebook Page head the list for US nonprofits

It seems that many nonprofits have their priorities in order for 2012. According to the 2012 Nonprofit Communications Trends Report from Kivi Leroux Miller, they are putting their website as a top priority, followed by email marketing, then Facebook.
This makes sense when you remember that:
At top is the infographic showing where nonprofits are putting their chips in 2012.
What are your priorities in 2012?
John Haydon delivers social web strategy solutions for "the quick, the smart, and the slightly manic." Curious? Then visit the John Haydon blog, follow him on Twitter or leave a comment.


This work is licensed under a Creative Commons Attribution-NonCommercial 3.0 Unported.