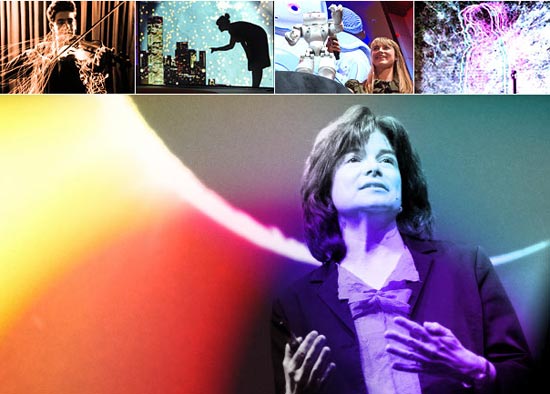 TED takes place Feb. 27 to March 2 in Long Beach, Calif.
Planning for the month's top conferences & events

Will I see you at some of these conferences this month? Lots on tap for February, including Wisdom 2.0, Blisscom, Media That Matters, TED and more.
For the full year, see our Calendar of 2012 nonprofit and social change conferences. If you're interested in social media, tech and marketing conferences, see this month's calendar on our sister site, Socialmedia.biz.
If you know of other events, please share by adding the info in the comments below.
| | | |
| --- | --- | --- |
| February | | |
| Media That Matters | Feb. 10-11 | Washington, DC |
| This year's theme, "Change for Good," features conversations about how independent social change filmmakers can execute integrated campaigns that are strategic, action-oriented and have enduring impact. | | |
| ACM Conference on Computer Supported Cooperative Work | Feb. 11-15 | Seattle |
| CSCW presents research in the design and use of technologies that affect groups, organizations and communities. CSCW encompasses both the technical and social challenges encountered when supporting collaboration. The development and application of new technologies continues to enable new ways of working together and coordinating activities. | | |
| Rootscamp | Feb. 18-19 | Washington, DC |
| This year marks the sixth anniversary of the Rootscamp unconference where organizers set the agenda, share lessons learned and drive the conversation about best practices in organizing. RootsCamp is an "open space" unconference driven by the people who attend to share, debrief and celebrate the tremendous work organizers have made. | | |
| Wisdom 2.0 | Feb. 23-26 | Redwood City, Calif. |
| Join the founders of Facebook, PayPal, Zynga, and other technology leaders along with wisdom teachers in this conference where they focus on exploring how one can live mindfully and wisely and engage the great technologies of this age in ways that benefit us, our society and our world. | | |
| BlissDom | Feb. 23-25 | Nashville, Tenn. |
| This conference is for women who find and express their bliss by publishing online. Speakers and panels will feature the best blogging, public relations and social media pros who'll be on hand to mentor new and old friends. | | |
| Social Enterprise Conference | Feb. 25-26 | Boston |
| This year's conference will feature two days of rich content at the Harvard Business School and Harvard Kennedy School. The Saturday schedule is designed for a smaller and more practitioner-focused audience, while the Sunday schedule will feature about 100 speakers with a more general focus with a Pitch for Change Competition and Career Fair. | | |
| TED | Feb. 27-Mar 2 | Long Beach, Calif. |
| From dazzling technology and leading-edge science to the richest veins of human creativity and interconnection, TED 2012 will display remarkable speakers, new uses of music, extravagant use of underused senses, intricate choreography between speaker and screen, new ways of involving the audience, breakthroughs in animation, intense, campfire-style storytelling and some "spectacular surprises." | | |
| TEDActive | Feb. 27-Mar 2 | Palm Springs, Calif. |
| TEDActive is an opportunity to let your mind travel the world of ideas while watching the live-hosted TED 2012 program on screen in a comfortable, customizable space. When the talks are over, your conversations with other passionate people begin — a chance to engage in inspiring discussions and projects. | | |
JD Lasica, founder and former editor of Socialbrite, is co-founder of Cruiseable. Contact JD or follow him on Twitter or Google Plus.


This work is licensed under a Creative Commons Attribution 3.0 Unported.