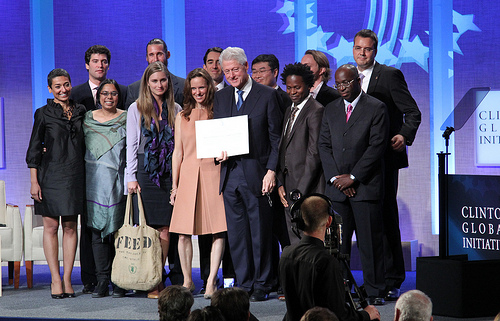 When I attended the Clinton Global Initiative last week, I told all of my friends (online and off) that it was a dream come true for me. On my life bucket list was the World Economic Forum and the Clinton Global Initiative. The idea that I got to attend both while I'm 30 is just remarkable to me.
While at CGI last week, I operated very differently than I do at a lot of conferences. What I mean is that while I did network and connect with people, I was very focused on sharing and telling stories.
So when I was there, I decided that while I'm not a full-time journalist, I wanted to be the best version I could using the skills that I have. I thought it would be valuable to live-tweet most of CGI because I know for many people in circle and network, they would love to attend, and soak in the information like I did. But most people can't be there, for a variety of reasons.
Something I've learned from my time spent volunteering in developing countries and year of travel is that people love to share in the experience. So blogging and taking photos and videos, using Facebook and Twitter — all of these online tools allow many who are just as deserving of attending (if not more so) to be able to witness the event. Continue reading →