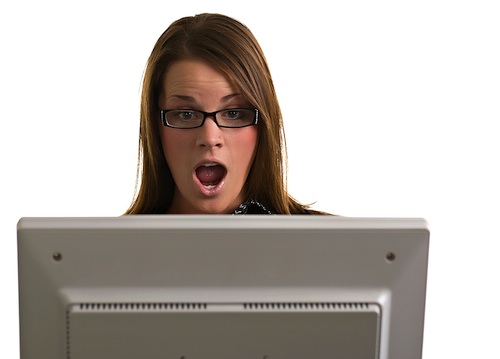 Photo by hayesphotography for Big Stock
Your nonprofit's messages are important. Here's how to make sure they're seen
Target audience: Nonprofits, NGOs, cause organizations, social enterprises, businesses, brands, marketing professionals.
Guest post by Brett Meyer
Communications Director, NTEN

While you've probably worked hard to build a subscriber list for your organization, getting those e-mail addresses is only half the battle. You may be sending out important messages, but your recipients may not be reading. At NTEN we're on pace to deliver more than 1 million messages in 2011, and we've managed to increase our absolute open rate year over year. Based on our experience achieving that growth, here are 14 ways you too can boost your open rate.
1Keep the new names coming in. We've made list growth a continuing concern – not just to fight the inevitable churn, but because new subscribers open our messages at a much higher rate. Recent tests from our 28,000-name newsletter list found that the folks we've added within the prior month were up to 25% more likely to open the first message.
2Deliver content people want to read. Once you've captured somebody's attention, it's yours to lose. Make sure you put the requisite effort into making your messages crisp, readable – and interesting. Develop a reputation for giving your constituents what they want, and they'll be more likely to read your messages out of habit.
3Tell them who it's from. The "From" line is often the first thing folks look at when your message arrives in their in-box, simply because Westerners read from left to right. We believe e-mail should come from a person, not an organization. We use the format "First Last, Socialbrite." This sort of format will also help you introduce new staff members to the community as they begin to send out messages.
4Think about your subject line. Subject lines have become even more important as web mail and smartphones have become ubiquitous: The preview pane is disappearing. In general, we try to keep them factual and descriptive of the content of the message. Spend a few minutes thinking about who your audience is and what they've responded to in the past. For more, Kivi Leroux Miller has some great tips on writing subject lines.
5Test, test, test. There's no reason to go with your gut instinct when so many email providers have A/B test functionality this days. (And, even if yours doesn't, it's worth the effort to build your own test lists every now and again, especially for your most important messages.) Try some subject line variations on 10-20% of your list, then use the best performer for the rest. Continue reading →