This is part of the series 31 Day Challenge To Optimize Your Blog With Social Media.

Today we'll explore how to create an incentive for visitors to your Facebook Page to become fans. This tactic works similarly to offering a free download to email subscribers.
Before we get to the technique, though, think about the last time you entered your email in exchange for a free download. If you're like me, the value of the download was much larger than the "expense" of joining another mailing list. The same thing works with Facebook. In other words, the technique I'm about to show is worthless if you're offering subpar content.
First, here's how the end result will function.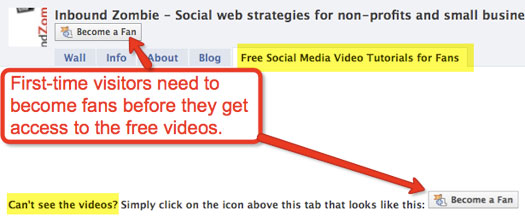 Continue reading →