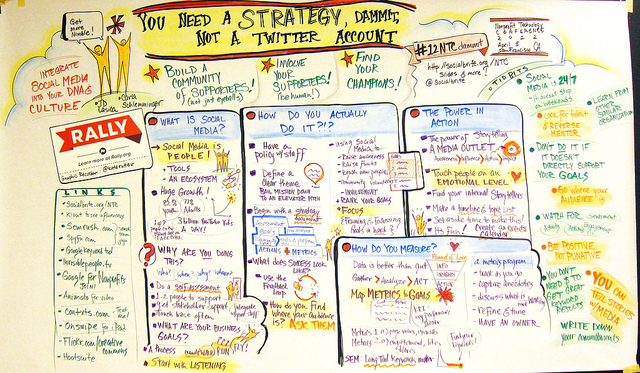 The graphic recording created during Socialbrite's "You Need a Strategy" session at the 2012 Nonprofit Technology Conference.
SuperGuide to events for nonprofits & social good organizations

Here's our roundup of conferences in the nonprofit and social change sectors coming up in 2013. This has become an annual tradition here at Socialbrite, and we hope you'll bookmark this page and return to it throughout the year — we'll be updating it throughout 2013 as more conference details firm up.
We'll be reporting on many of these events and invite you to share your coverage or observations on Socialbrite, or let us know and we'll tweet it or Facebook it. Throughout the year we'll publish monthly calendars on the first of the month. Continue reading →