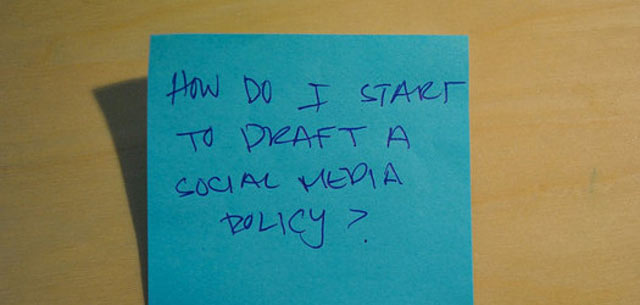 Draft a comprehensive set of guidelines to cover all of your social media bases
Target audience: Nonprofits, cause organizations, foundations, NGOs, social enterprises, businesses, educators. Note: Socialbrite has created social media policies for a number of nonprofit clients.
Guest post by Andrea Berry and Ben Stuart
Idealware
As nonprofits have increasingly turned to social media, policies to govern their use have become the new frontier. It can be difficult for organizations to find examples that fit their needs. A good social media policy will provide clear guidelines as to what staff should and shouldn't do when posting and interacting with the community on a day-to-day basis, freeing them up to think more strategically. But what's involved in creating one?
A good social media campaign or engagement strategy can help your organization fulfill its mission, and there are many examples of nonprofits using these tools successfully for everything from fundraising and volunteer recruitment to building awareness. But there are also examples of organizations that have encountered pitfalls along the way to an effective social media presence. Continue reading →