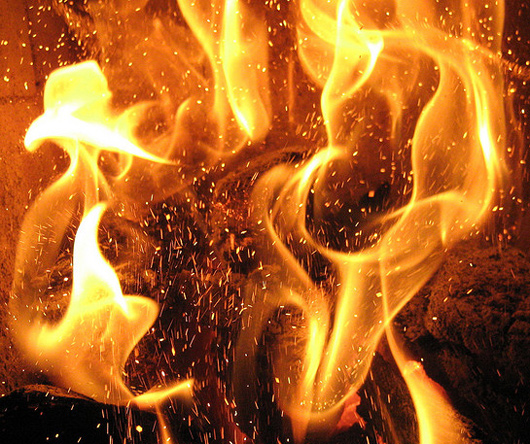 Target audience: Nonprofits, cause organizations, public speakers, educators, NGOs, general public.

Idon't know what it is with us PR folk, but we like to use words, phrases, analogies that evoke destruction when we put our rah-rah hats on.
"Sizzlin'!"
"Crush it!"
"Kill it!"
We're a bloodthirsty lot and happy to be so.
Today, I wanted to share seven lessons I learned as I prepared for a big presentation at Ignite DC. These tips go beyond the commonsense "know your audience," etc. They are also a testimonial to Jill Foster, who served as my unofficial coach for Ignite, because she really underscored the importance of what I'm about to tell you.
What is your story?
1I envy speakers who have the perfect anecdote or joke ready to warm up their audience … because I usually don't. They begin with a short story that they come back to at some point in the presentation that bears out the point they're trying to make.
Even if you don't have a funny story, I learned it's important to set the stage for your story, and to tell the audience what they can expect over the course of the presentation.
This doesn't mean you have to go into every detail. But you can take 15 seconds (that's how much time each Ignite slide was allotted) to go through the top three or four "sign posts" on the journey they are about to take with you.
So write – yes, write – out your story arc. Where will it begin, where will it go, and where will it end? Then start filling it in.
Time yourself
2One of the most important things when you're about to give a presentation is to time yourself.
The Ignite format is more tightly timed than others (5 minutes, 20 slides, 15 seconds per slide). Most conferences allow somewhere in the region of 40 – 50 minutes for your entire presentation. That includes Q&A, which is often the most interesting part of the session.
That means your presentation itself should be no longer than 20-25 minutes. The only way you'll know if you're hitting the mark is to time yourself.
There are a couple of ways to do this.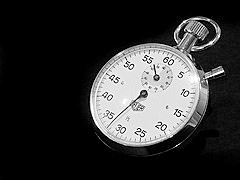 First, and most basic, use a watch or stopwatch to time yourself from start to finish. That way, you'll get a sense of how long you'll be carrying on.
Second, and I think a better way to do it, is to use the "custom slideshow" option in PowerPoint (which is still the most frequently used presentation tool), to set a specific time for each slide.
On a Mac, which is what I use, you go into "Slide Sorter" view and then set the time for each slide (assuming they are the same) in "Transition Options." On a PC … you're on your own, sorry!
Then practice to your timed slides. You'll know where you're going long, and where you need to add more content or banter.
Once you're comfortable with your story and its timing, I suggest removing the timing from the slides, because you have no way of knowing when the audience will interrupt you. If they do, then it's disconcerting to have your PPT proceed on its own without your accompanying commentary.
Identify the core message of your presentation
3While this might be one message, it could take the shape of two or three phrases that are central to your story arc.
For example, in my Ignite presentation, these were "humanity," "the future" and "ball of light."(You're wondering just what the heck I was talking about now, aren't you?)
This helps because, first, it will help you identify the most important moments in your story arc, which might help you with No. 1 above. Continue reading →