Perhaps you've started celebrating Hannukah, or you're counting down the hours until Christmas Day. In the midst of your holiday cheer, which is well-deserved and much needed, would you take a moment to give a really great gift to nonprofits worldwide?
All it will take is one click. I'm serious.
Here are the deets:
Next year, thousands of new Internet domains will be up for grabs. One that is important to the nonprofit community is the .ngo domain (pretty obvious why, right?). So it's equally important that the right organization be chosen to run this new domain.
Public Interest Registry (PIR) is the nonprofit organization that currently manages .org, the domain that has served the nonprofit community for more than 25 years. So it's the natural choice for managing the .ngo domain.
They are up against venture capital and other for-profit groups that would like to gain control of the .ngo domain. However, the nonprofit community can make sure that doesn't happen by signing this petition supporting PIR's bid. Note: Only nonprofits should sign this form.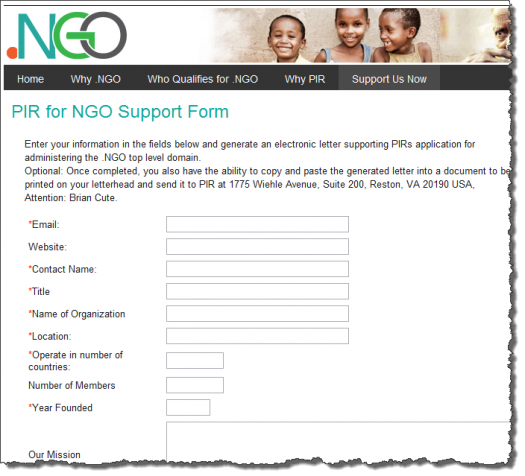 Continue reading →