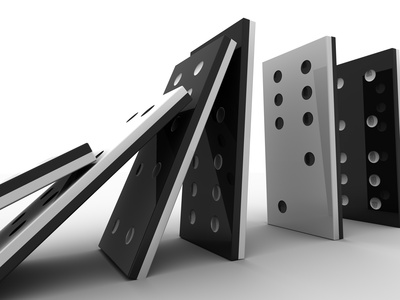 This is part of the series the 31 Day Challenge To Optimize Your Blog With Social Media.

First of all, what's the big deal about getting retweeted? If you have a ton of followers who are engaged, and you're happy, then why should you care if they retweet your blog posts?
If you're using Twitter for business reasons, you should care. And here's why:
Measure engagement
Retweets are an indication of how engaged your followers are. If they aren't retweeting any of your posts, chances are they don't find them that interesting.
Follower attrition
Some of the folks who are singing your praises now will be gone in six months. That's because you can't be all things to all people all the time (and you shouldn't being trying to). People grow, they change and have different needs as time goes on. New people who follow you because of a retweet they saw will take their place. It's not personal, it's just business.
Measure content
Getting retweeted is partially a function of good content. Or at least good headlines.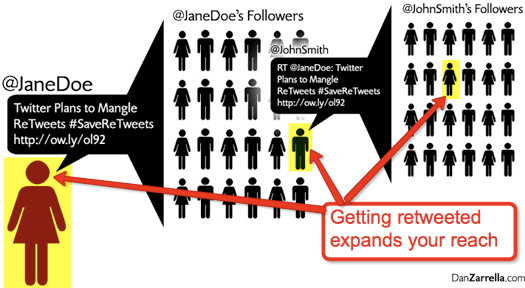 How to get retweeted
Be Relevant – A survey conducted by Dan Zarrella found that people share content because they thought it was relevant for someone they know. In other words, try and stay relevant to topics your followers want to hear about.
Write Pithy Headlines – On Twitter all we have is 140 characters. How would someone like Shel Silverstein tweet?
Include links – Dan also found that retweets tend to have more links. 56.69% of retweets contain a link versus 18.96% of normal tweets.
Add your own thoughts – One big limitation with Twitter's retweets is that you can't edit the tweet before retweeting. Tools like Seesmic and Tweetie give users a second option of "quoting" the tweet where you can edit it to your liking.