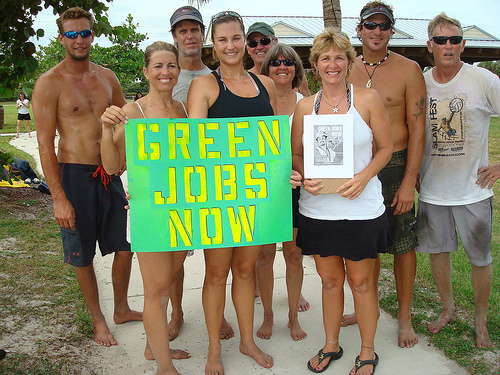 Sizing up your options & strategies for being effective with your online petition drive
Target audience: Nonprofits, social change organizations, educators, foundations, businesses, individuals. This is part of Creating Media, our ongoing series designed to help nonprofits and other organizations learn how to use and make media.
By Julie Katz
Socialbrite staff

Political and social activists have a lot of choices these days when launching a petition campaign. But not all petition sites are created equal.
What options do you have to wage an effective petition effort? Here's a breakdown of what you need, where to go, what to do and how to make an impact. (You can add Change.org and Causes to the list below — we covered them in our roundup of fundraising sites.)
First, you need a cause. Make sure your cause is clear and concise. Have some background information available to buttress your case, including links and citations. Supplement it with media: a video, photo or story that personalizes the issue.
Here are the major petition sites that you can choose from:

The Petition Site
1Care2's first-rate The Petition Site offers a simple online form letter that makes it easy to sign and send off. Making a petition takes three easy steps on this site: Start the petition page, add your information and create a "petition promo" (how it will appear on the site). Viewers will find the petition statement or letter directly next to the form they will be signing on the petition's page.
The nonprofit marine conservation group Oceana recently posted a petition asking Congress to save bluefish tuna, a fish rapidly facing extinction because of unmonitored overfishing. The petition has received 10,600 signatures toward a goal of 15,000.