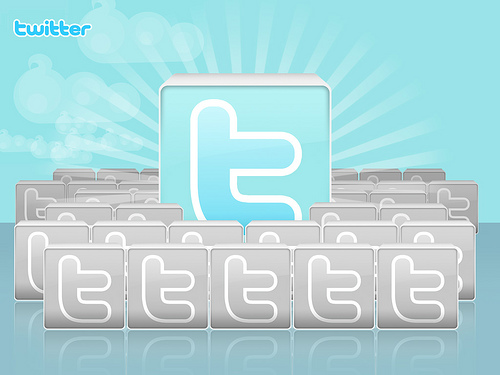 Image by Rosaura Ochoa on Flickr
Use this guide to take stock of your organization's Twitter routine
Target audience: Nonprofits, NGOs, cause organizations, social enterprises, businesses, brands, bloggers, social media managers, individuals.
This is part of our series on how nonprofits can get the most out of Twitter. Please check back weekly for the next installment.
By Kyria Abrahams and J.D. Lasica
Socialbrite staff
There are scads of Twitter guides, cheat sheets and how-tos floating around the Web. However, too often we see experts being clinical, detached and almost mathematical in trying to dissect an otherwise fun and useful social medium.

Actually, Twitter is not that complicated. And unless you're Anthony Weiner, your job most likely does not hang on a single tweet. In fact, Twitter is especially suited to nonprofits because it allows your organization the freedom to spotlight a broad range of issues and newsworthy items that relate to your cause.
Below we'll outline some basic practices about how to use Twitter, especially if you're just getting started with the platform. If you're an old hat at it, think of this as a little refresher course for your daily Twitter practice.
Here are 24 basic best practices with Twitter that every nonprofit should know.
Don't overcomplicate Twitter
1Be honest, be real, be human. Don't be the guy at the party with a set of "emergency" conversation starters on index cards. Don't overthink your Twitter entries. Use your own voice, not a detached, institutional one.
Tweet about things people care about
2Link to newsworthy events that people are already talking about and how they relate to your cause. Remember, no one outside of your organization cares who your executive director shook hands with today. Link to interesting items about your partners or sector.
Tweet in the moment
3Are you at a gala event and your senator or governor just walked in? Don't be afraid to live tweet as it's happening.
Follow the 60-30-10 rule
4That's 60% retweets and pointers to promote items from other users or sites, 30% conversation and responses, 10% announcements and events. If all you ever talk about is you, no one is going to pay attention after a while.
Be strategic
5Follow and schmooze with influencers in your sector. Use search.twitter.com's Advanced search link to find people in your sector or geographic region. Use tools like Klout, SocialMention, PeopleBrowsr (including its new Kred) and Twitter Lists to find them and make sure you engage before you ask for anything.
Be supportive
6Follow like-minded users and engage with them. Retweet liberally. Link to interesting news stories about your partners or sector.
Optimize your keywords
7Make sure that people can find you in a search. Your profile should contain the name of your organization, relevant keywords and a url to your site or blog.
Personalize your page
8Upload your organization's logo as an icon, or you may want individual staffers to use their own thumbnail images. Don't use a standard Twitter background (click the "Change background image" link under the Design tab of your profile). Adjust background and text colors. And, for heaven's sake, don't make your account private. Continue reading →