How to be a videoblogger on Vimeo.
An expert provides hardware & software tips to make it easy
Target audience: Nonprofits, cause organizations, social activists, NGOs, citizen journalists. This is part of our ongoing series designed to help nonprofits learn how to use and create media.
Guest post by Sharon Vaknin
New Media Labs
With YouTube pumping out 2 billion video streams a day, one thing is clear: Video matters. Although it may seem intimidating, using video as part of your nonprofit's online presence has become surprisingly cheap and easy. If your nonprofit isn't yet using the power of video, this post will help you discover how simple it is to get started.
Video is an important component of telling your organization's story — and it's not as hard to do as you might imagine. I met David Spark, owner of the custom publishing company Spark Media Solutions, at his "How to Be a Videoblogger" workshop in San Francisco. We gathered at a small cafe as he discussed hardware, software and video shooting techniques. In this 8-minute video, you'll get a quick guide to how to get started in video.
Watch, embed or download the video on Vimeo
Watch or embed the video on YouTube
Here are five tips on how to get started with video:
Get equipped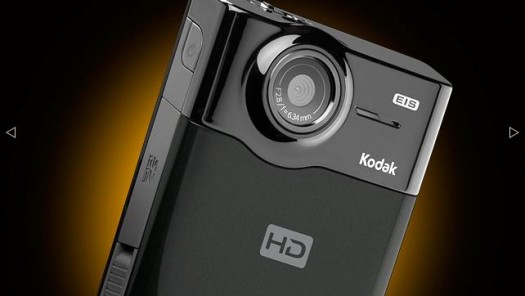 The Kodak Zi8, which retails for about $145.
1You'll need a high-definition camera to start shooting. David recommends handheld Flip recorders such as the hi-def Flip Mino, the Kodak Zi8 or the Sony Bloggie. These pocket camcorders are ideal for on-the-go shooting, as they have a long battery life, offer auto-focus and don't have any moving parts. Most of them are cost $145-$200. (We like the Zi8, which is slimmer and offers 1080i high-def recordings.)
Higher-end camcorders (aka prosumer models) are more expensive but produce higher-quality video and provide additional controls, such as zoom, white balance, audio out and headphone jacks. Check out the Canon Vixia line ($450 to $800). In addition, digital SLR (single lens reflex) cameras can usually shoot high-def video in addition to still images.
Accessorize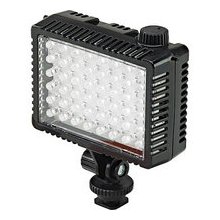 2You'll need a light for shooting in low-light situations, say, at a party, cafe or other indoor space. Grab the Sima Video Light, a cheap (about $30) solution that's comparable to lights that can run into the hundreds of dollars. If you can afford it, a good alternative is the Litepanels Micro (pictured at right), which you can buy online for about $250. Continue reading →