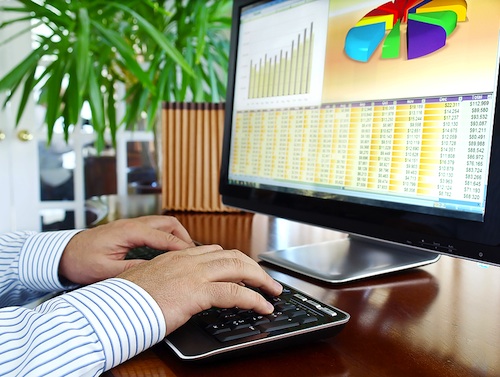 Image by NAN728 for Big Stock
How to choose the right analytics tools to measure your nonprofit's success
Target audience: Nonprofits, NGOs, foundations, cause organizations, businesses, brands, administrators, consultants, social media managers, individuals.
By Laura S. Quinn and Kyle Andrei
Techsoup article courtesy of Idealware
Web analytics tools help you track your site's statistics, which let you see how many people are looking at each page, what sites they came from, and other information to help develop a picture of who your audience is. But which Web analytics tool should you use? Data-tracking needs are similar for all organizations, including nonprofits, libraries, small businesses, and corporations. But given the vast array of analytics tools out there, selecting the right package can be overwhelming.
Idealware talked to six nonprofit experts about the Web analytics tools they've seen work well. We also consulted postings on a number of nonprofit listserves and scoured reports on the topic. In this article, we summarize what we've learned to help you understand what to consider when choosing an analytics package and identify free tools and applications to help you better monitor your site's visitors.
Which data should you analyze?
There's no point in looking for a tool unless you have a sense of what information you want to track. Needs can vary from simple traffic-monitoring to complex analysis on the behavior of specific user groups, support for multivariate testing, and more.
What important metrics and figures should you keep in mind when selecting a Web analytics package? We've broken them down into three overarching areas to track. The first thing you want to track is an accurate measure of how many people are using your site, which is neither as easy nor as clear-cut as you might think. Metrics that address this include hits, visits, unique visitors, and page views. Next, you'll want to track who the visitors to your site are, in broad terms, and what they're doing when they visit – in other words, what site features and pages engage them? Which ones go ignored? Last, it can be beneficial to track where visitors to your site are coming from. This can help you find similar sites or better understand the types of things that lead people to you.
These areas should be enough to get you started, but powerful Web analytics tools support even more sophisticated analysis. There are people who make a living analyzing Web statistics – if you have a large site and the desire for deep usage analysis, you may want to consult with one of them.
The world of analytics is complicated by the fact that not every software tool handles metrics in the same way. Determining what sequence of Web actions to interpret as a "visit" or a "unique visitor" is complex, and somewhat subjective. Different tools calculate these figures differently. Some types of software – called "log analytics" software – look at traffic based on a log of what pages your web server provides, while others rely on what's reported back by "cookies" – pieces of information sent back by each user's browser. Don't be surprised if your metrics vary somewhat among tools. Continue reading →