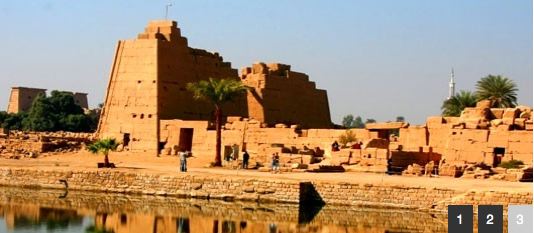 SOCAP Europe will contain a track on the Middle East & North Africa region.
Events guide for nonprofits & social change organizations

Here's a roundup of conferences and events scheduled in the nonprofit and social change sectors for the month of May. I'll be heading to British Columbia for the first time on May 18 to take part in Media that Matters, an invitation-only event with dozens of media producers and thought leaders.
For the full year, see our Calendar of 2011 social change conferences. If you're interested in social media, tech and marketing conferences, see this month's calendar on our sister site, Socialmedia.biz.
If you know of other events, please share by adding the info in the comments below.
Conference
Date
Place
May
99% Conference
May 5-6
New York
This event brings together some of the world's most productive creative visionaries to offer a behind-the-scenes look at their processes as they share road-tested insights on pushing ideas forward.
Women Entrepreneurs for Social Change
May 13-14
Vancouver, BC
Women Entrepreneurs for Social Change is an intensive, interactive gathering focused on ways to lead a successful, socially conscious enterprise. This unique forum offers women from small and large organizations the chance to explore business challenges in an intimate and inspiring environment drawing on the successful Social Venture Institute model.
Media that Matters
May 18-22
Cortes Island, BC
Media that Matters is a retreat and collaboratory for digital visionaries who are building bridges to broader audiences and new possibilities. This intimate, multidisciplinary gathering is aimed at sharpening skills, strengthening leadership, expanding professional connections, fueling passions and navigating the currents of today's dynamic media climate.
ArtezInterAction
May 19
San Francisco
The program will cover a range of topics from integration of social media tools to exploring mobile giving to best practices for online fundraising that will help nonprofits connect with their donors and prospects online. Learn about the latest trends in cloud computing, social network fundraising, smartphone apps and mobile web e-commerce.
Microfinance USA
May 23-24
New York
This is the place where the nation's leading microfinance champions exchange ideas and information that set the agenda for the future of the field. Join the conversation with expert practitioners, top investors and frontline researchers to explore and expand microfinance in the U.S.
SOCAP Europe
May 30-June 1
Amsterdam
SOCAP is a multi-platform organization dedicated to the flow of capital toward social good. The event series connects global innovators – investors, foundations, institutions and social entrepreneurs – to build a market at the intersection of money and meaning. SOCAP is also returning to San Francisco in September.
JD Lasica, founder and former editor of Socialbrite, is co-founder of Cruiseable. Contact JD or follow him on Twitter or Google Plus.