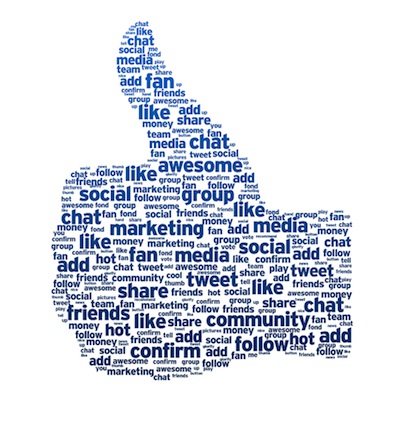 Image by kbuntu for Big Stock
Why you need a variety of strategies to keep fans interested in your cause
Target audience: Nonprofits, foundations, NGOs, cause organizations, businesses, brands, social media managers, Web publishers, individuals.
Guest post by Jon Loomer
Digital marketing consultant, JonLoomer.com
The secret to a successful Facebook page is a highly engaged community. You can drive thousands of fans with ads, but the number will be hollow if they aren't active and engaged.
If you're a restaurant, poll them on what menu item should get a special Facebook fan price. Ask them to vote on the name of a new product.
Why is this important? An engaged fan who interacts with your page is developing a loyalty for your brand. By being actively involved in your page, they are aware of your product launches and special deals, and are therefore more likely to purchase. Just as important, an actively engaged fan is sharing your brand with their friends, thereby expanding your fan base.
Engage, engage, engage. It's been said so many times that the word is losing meaning. So what does this mean? Here are several examples of how to engage fans on your Facebook page, but feel free to get creative.
Be interesting
1 This may be easier said than done, but only post information that is interesting to your customers. Make sure it's relevant and timely. If you're not sure what your customers like, ask them!
Be human
2 Feature the humanness of your brand. Post with a personality, feature photos and videos of staff members, and show another side of your organization. Along the same lines, no one wants to follow an endless PR stream. People don't trust PR. Be authentic and honest. Recognize mistakes and involve your customers in the solutions.
A more literal way to "be human" is not to use automated services to post to your page. This isn't interesting. Most such services don't allow you to add personal description to the post. People easily sniff it out, especially since these posts are highlighted with a third party icon. Studies have shown that posts made with third party services — automated or not — are less successful.
Prompt a response
3 An engaged fan is someone who not only reads your content but actively comments, likes and shares. How do you get that response? Ask for it! Ask questions in your posts. Ask for fan feedback. Get their opinions. Ask them to share your content. Ask them to recommend your page to their friends. These are your most loyal customers. Involve them!
Be brief
4 Don't write a book. Whether you're providing a description of a link you're sharing or writing a status update, get to the point. Short posts have a clearer purpose and are much more likely to receive a response. Continue reading →