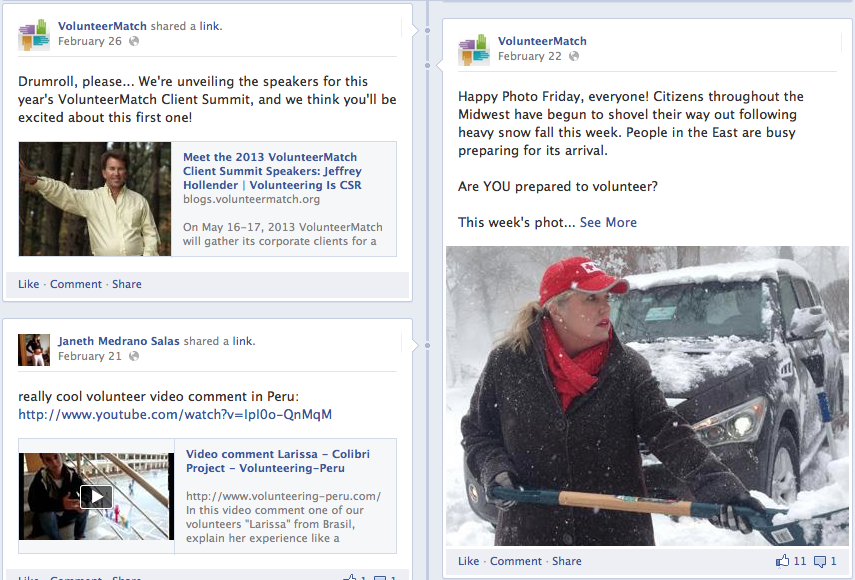 Engage, inform and recruit with compelling content
Target audience: Nonprofits, cause organizations, foundations, NGOs, social enterprises, educators, fund-raisers, volunteers.
Guest post by Alec Stern
Vice President of Strategic Market Development, Constant Contact
Engagement marketing, when done well, can become the single best source of new members, volunteers, or donors for any nonprofit organization. By delivering great experiences and content to your key constituents, you can use that engagement to drive social visibility. Great content and experiences make people feel connected to an organization, and when these connections happen on places like Facebook, Twitter, and LinkedIn, one-to-one conversations turn into socially visible endorsements for an association or nonprofit.
So how can a nonprofit use social media to inspire donations and grow its volunteer base?
The key is using the right content for your organization to engage your audience, inform them about your mission, and then recruit them to support your organization — through financial support, in-kind donations, or volunteering — once you've built a relationship. Continue reading →