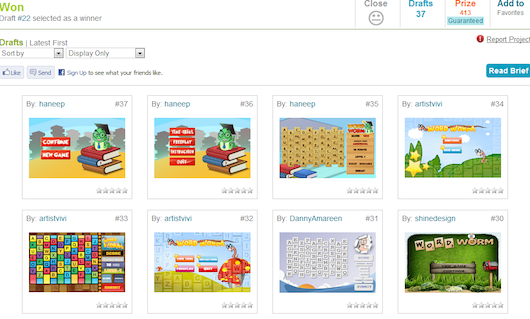 MycroBurst offers readers special discount to try out service
Target audience: Nonprofits, social enterprises, foundations, NGOs, cause organizations, startups.

When I was at BlogWorld Expo in New York earlier this month, I spent quite a bit of time walking around the exhibit hall.
One of the companies I came across was MycroBurst, a marketplace that helps you crowdsource any kind of design – website, logo, stationery, T-shirt, you name it, there's a community of designers signed up there to vie for the honor of creating your project. Similar crowdsourcing communities include crowdSPRING and 99designs (website and logo designs), uTest(software testing) and Amazon's Mechanical Turk (data entry and verification).
Special offer for Socialbrite readers
The MycroBurst team gave me a discount code to give out as a special offer, which waives the standard $19 set-up fee for anyone who uses it. So, in essence, you can post a free project (you'll still have to decide on the amount of your prize money, etc.) and probably get some great designs to help you along. If you'd like to take advantage this special offer, just plunk in the code B222 when you post your project.
if you have any trouble, please let me know. The code is valid through July 17, which gives you a few weeks to get a new project going.
How MycroBurst works
First, you select what kind of project you want crowdsourced and post the details along with how much of a "prize" you're offering. MycroBurst suggests $149 as a good starting point, but if you offer a higher prize, you're likely to get more entries. Once you've posted your project, a contest starts among the designers on the site to present their best idea (see examples in the main image above).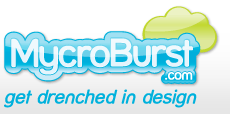 Throughout the project, you can review the entries, give feedback and then at the end of the contest select your favorite as the winner. Give the designer his or her prize money, and you're done – probably for far less than you'd pay otherwise.
There is typically a $19 set-up fee for MycroBurst to run your contest, along with a 7.5% credit card processing fee and various options for you to select from in terms of promoting it. You can head over to the MycroBurst site to learn more about the details. I've seen other crowdsourcing design sites, and I really like the way this one works. No doubt the fact that Joe Witte, one of the people behind MycroBurst, took some time to talk to me and give me a demo made a difference. Continue reading →